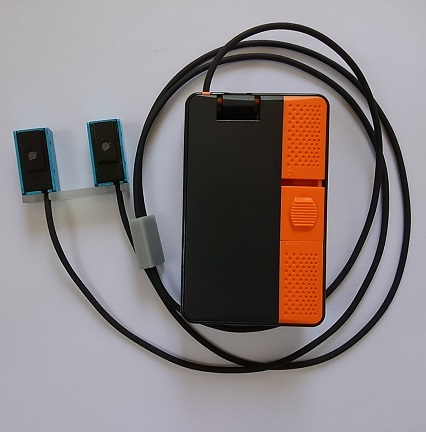 Red LED Light MK-03TL Plus
(Item #: 0008)
Side_Transilluminator,
suitable for finding veins,
running where direct_transilluminator can not cover
Total weight: 75gr(without battery)
To convert Japanese Yen to your currency, please click
http://finance.yahoo.com/currency-converter/#from=JPY;to=AUD;amt=13350
Red LED Light MK-03T PlusL,Transilluminator Vein Finder
<When the vein is irradiated by two high power LEDs from both sides, the light interact with biological tissues predominantly by absorption & elastic scattering and consecuently the subcutaneous veins can be visually located with ease>One patient's vasculature differs from that of the other patients and optical characteristics of the biological tissues such as absorption, scattering, reflectance, refraction are not always constant.Therefore in order to find the optimal site for irradiation, it is vitally important that the lighting units are made movable and have good optical contact with the skin surface and that the correct range of light wavelength is selected. As the biological tissue scatters light considerably, if the lighting units are placed over the ballpark area where the vein is guessed to exist and the skin surface is irradiated from high power red LED cold light, light will be transcattered effectively inside the tissues, enabling you to visually locate the subcutaneous vein rather easily. The smooth & free movement of the lighting units enables you to locate the optimal vein area for needle placement.
※patent granted※
MK-03TL Plus light unit (lighted state)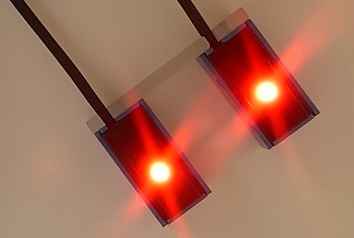 MK-03TL Plus light unit (unlighted state)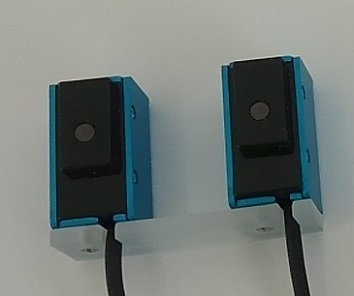 MK-03TLPlus light unit (top view
)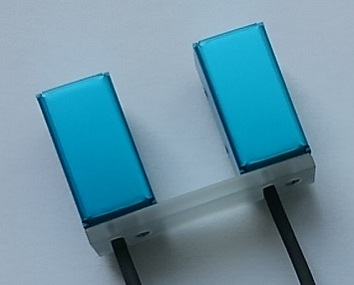 MK-03TL Plus in use (1)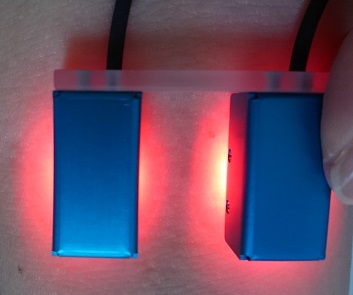 manual0008e
BACK